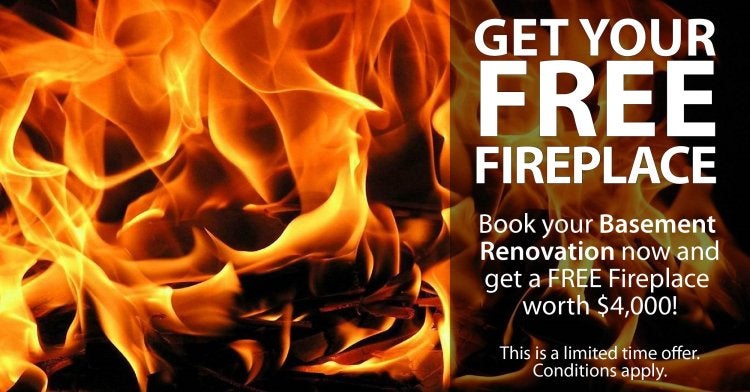 Get Your FREE Fireplace Now!
By now you know winter is around the corner
It's the perfect time to refinish your basement and top it off with a stunning new fireplace for FREE!
We are pleased to announce that we are extending this offer into January 2017! You have the chance to transform your basement into the cozy, warm family room that you've been imagining. Now's your chance.
Not sure you want a new fireplace in your freshly renovated basement? No problem. You can take $2,000 off your estimate.
Here's what happens
To qualify for this special offer, you need to confirm your renovation between now and January 31, 2017 and accept the start date that's included on the estimate. This promotion includes the fantastic Napoleon GX36NTR Gas fireplace. You may also purchase accessories, the tile hearth and surround at an extra cost.
This offer isn't just for any renovation. It only applies to renovations worth $30,000 or more.
Don't wait. Winter is coming and time is running out.